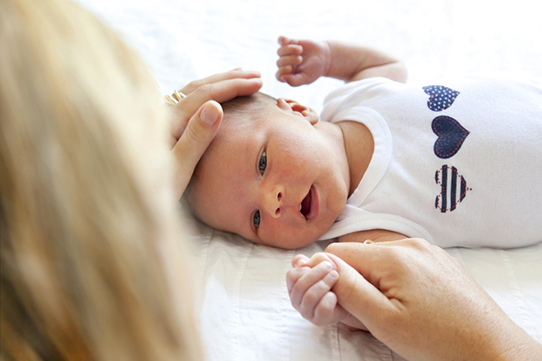 The birth process can create adverse infant experiences that can generate mild to severe central nervous system dysregulation. Craniosacral Therapy performed in the delivery room or within the first few days or months of life can potentially reduce a wide spectrum of health challenges, many of which might not become known until the child is in school. Many congenital and acquired health challenges also respond well to Craniosacral Therapy. It has shown to be effective at improving and maintaining a healthy nervous system and because of its gentle, non­invasive qualities, it seamlessly accommodates other therapies delivered by early ­intervention medical teams.
We Treat the Following:
Complications from C-­Sections
Breastfeeding Latching Issues
Tongue Tie and Lip Tie Issues
Anxiety/Fussiness
Suck, Swallow, Breathe Coordination
Acid Reflux and Digestive Disorders
Shoulder Dystocia
Torticollis and Plagiocephaly
Colic
Chronic Ear Infection
Sensory Processing Disorders
ADD/ADHD
Hydrocephalus
Abnormal Muscle Tone
Impaired Immune System
Genetic Disorders
Insomnia
And Many Others
Because of a child's still developing physiology, the central nervous system is especially receptive of this effective therapy. Even a single session can reap enormous benefits; from calmness and greater focus to better sensory integration. Additional sessions can strengthen and extend these outcomes, producing long lasting results.