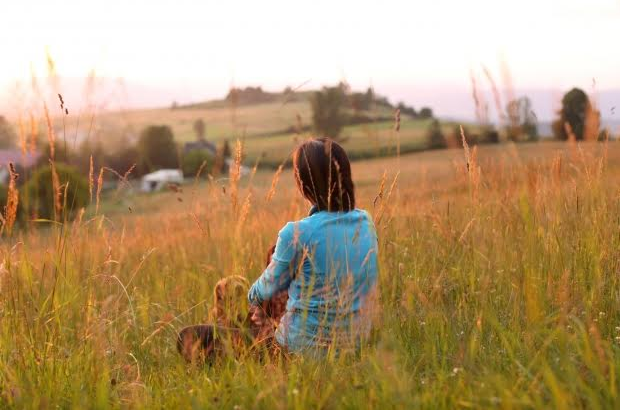 During the summer, there are a variety of factors that can cause you to feel anxious, such as having the kids home from school, planning vacations, etc. Fortunately, there are many easy practices you can incorporate into your daily life to cut down on stress and make the most out of your summer. Here are a few holistic methods we recommend trying:
Meditation – It's easy and free to meditate – all you have to do is sit in a quiet, comfortable place, close your eyes, focus on your breathing and try your best to block out intruding thoughts. As a result of engaging in this ancient practice, you'll enjoy an immediate sense of relaxation caused by a reduction in your breathing rate, pulse, metabolism and blood pressure. And if you meditate for just 10-20 minutes each day, you'll feel less stressed and better prepared to take on your daily life.
Yoga – Another great way to destress is by practicing yoga. Not only does yoga make you more flexible, balanced and strong, but it also lowers your blood pressure and the amount of the stress hormone cortisol in your body. Plus, the act of concentrating on your breathing while working through yoga poses will help you let go of any anxiety and tension you've been holding onto.
Craniosacral Therapy – A third summer stress relief technique to consider is craniosacral therapy. This gentle form of massage works to relieve muscle tension and assist your body in healing itself. In addition, it helps your nervous system return to the parasympathetic state, in which your body can rest and digest normally, after being in the sympathetic, "fight-or-flight" state due to excessive stress.
Now that you've learned all about holistic options for stress management, it's time to try them out and see which one you like best!
Contact Us Today to Try Craniosacral Therapy in Philadelphia!
Would you like to experience relief from your summertime stress? Come to Stillpoint Holistic Studio, the craniosacral therapy provider Philadelphia loves! When you visit us, you'll enjoy a relaxed atmosphere and services personalized to your particular set of issues.
If you'd like to get more information on Philadelphia craniosacral therapy before scheduling an appointment, we'll be more than happy to provide it. Just give us a call at 646-645-5207 or send an email to stillpointholisticstudio@gmail.com.
And to learn about how craniosacral therapy in Philadelphia can benefit children with special needs, be sure to check out last week's blog post. We look forward to helping you say goodbye to summer stress!